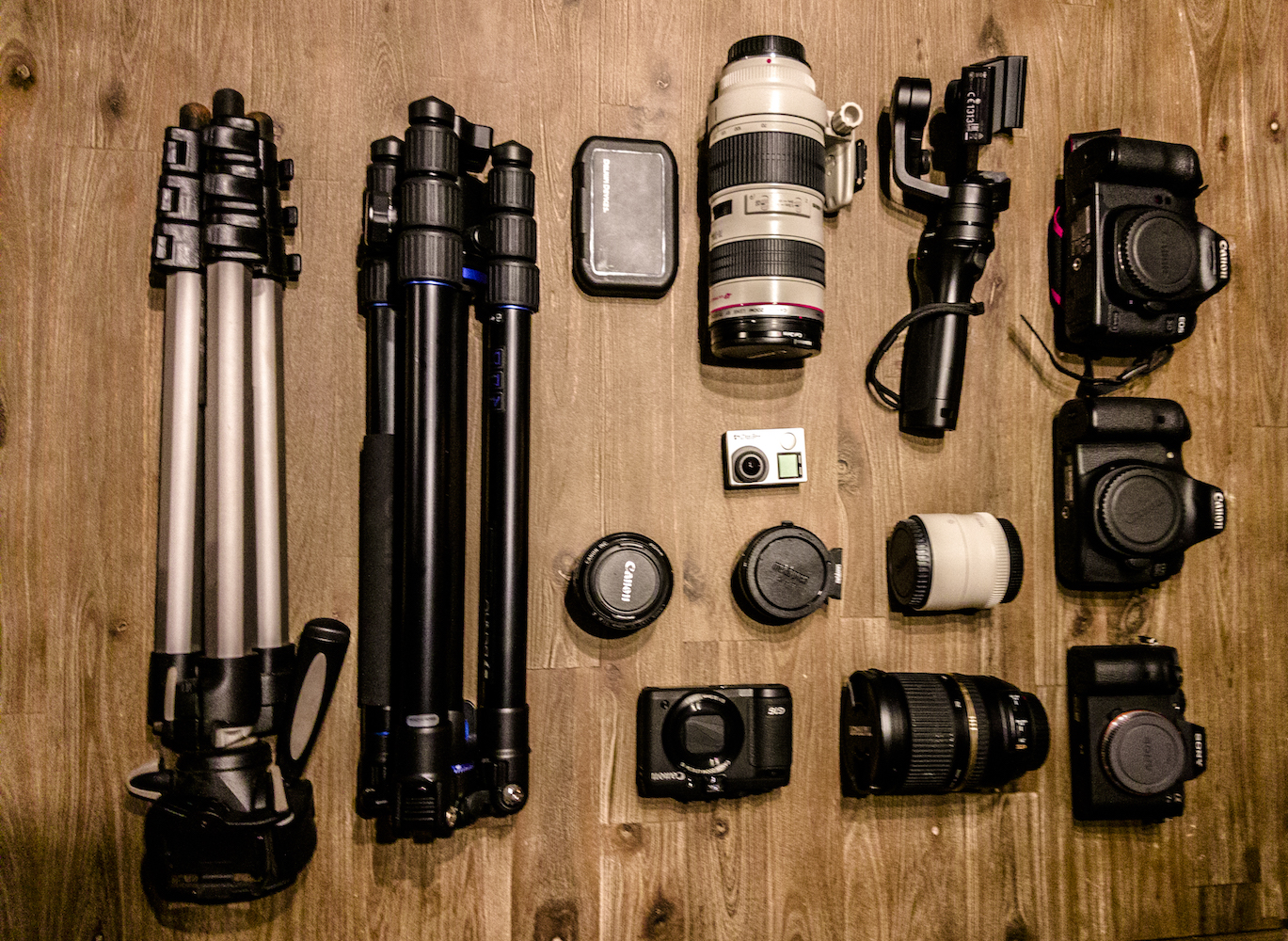 A determined soul will do more with a rusty monkey wrench than a loafer will accomplish with all the tools in a machine shop
I started shooting with a Canon EOS 350d, the only reason I bought the Canon was because it came with a free printer, then came the lenses and I stuck with brand for the better part of 7 years, I have no particular allegiances to any brands. Until recently I've had no reason to change from Canon, but I was sold on the quality and size of the Sony mirrorless range and got myself an A7 MII.
I'd like to shoot more in film, not because it's now a funky Hipster trend but its seems to be a good way to learn the discipline of planning your shots carefully. I think we can sometimes get lazy and just blast shots mindlessly hoping to get a couple of good ones generating Terabytes of really crappy photos. The way you think changes when you only have 12 shots on a spool of film that cost R130 ($10)  you really make those pictures count.
From what I've seen having good gear does help alot but it's not everything.

---
What's in my camera bag(s) ?
Bodies
Canon EOS 5D Mark II
Canon EOS 60D
Canon G16
GoPro Hero 4
Sony A7 Mark II
Lenses
Tamron SP 24-70mm F2.8i DI VC
Canon 70mm-200mm F2.8i L
Canon EF 2x II Extender
Metabones 5 adapter
Other Stuff
Manfrotto Tripod
Benro GA268TB2 GoTravel Series 2
DJI Osmo Mobile